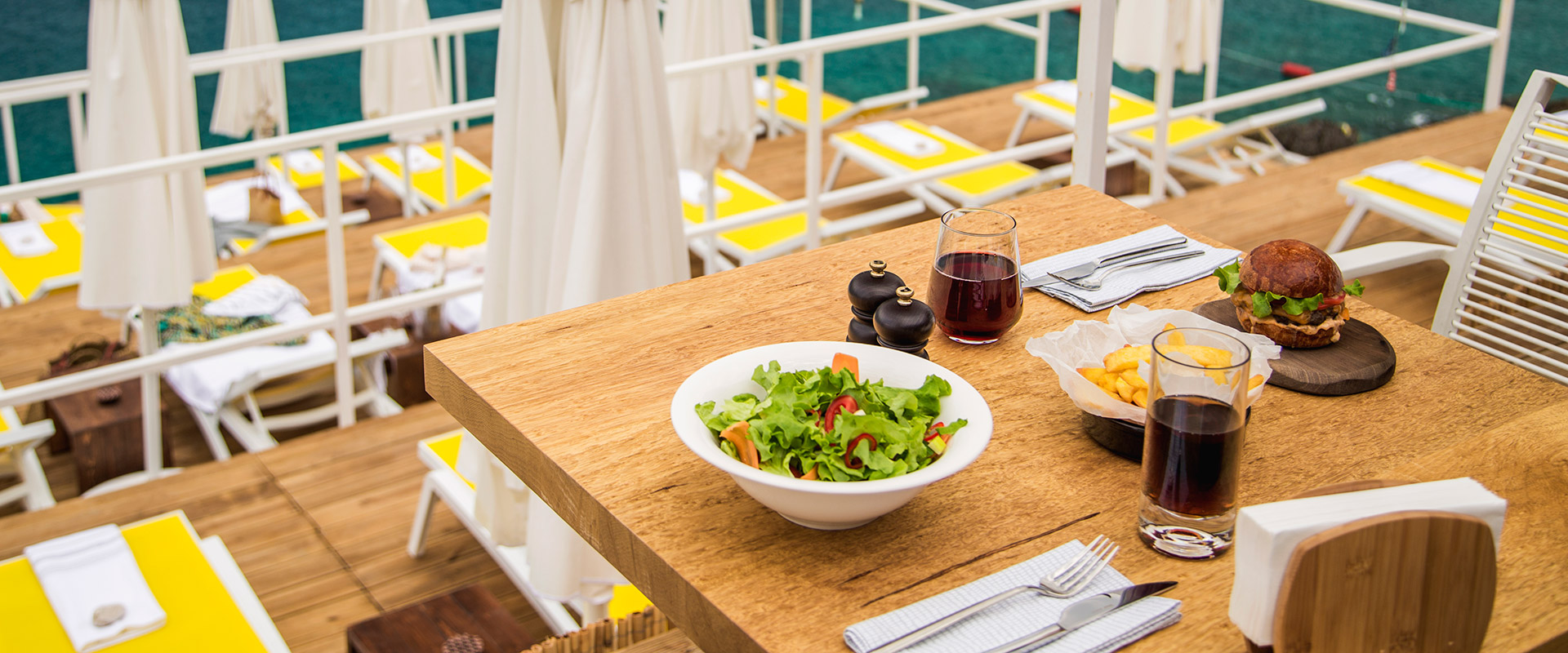 Suna Sun Boutique Hotel
A special boutique hotel that promises unforgettable moments in the Çukurbağ region of Kaş, which offers all the beauties of nature and hosts one of the most clear seas of Turkey; SunaSun.
SunaSun family believes that everything begins with a dream and grows with love. We set out with the goal of contributing to nature; respect the environment and all living creatures. We are delighted to have created a hotel that will add more value to the beauty of Kaş.
Philosophy of serving the healthy and organic food that we produced in our farm in Antalya now carried to Kaş with great effort and diligent.
During your stay at Sunasun Boutique Hotel, our aim is to make your accommodation experience flawless by bringing the purity that nature offers.
Bringing together the unique nature of Kaş with luxury and comfort. We are at your service for 12 months of the year to create unforgettable moments with our experienced staff, award-winning chefs and quality service we offer.
Rooms
Combining all the beauties of nature with the modern touches in an aesthetic way... Would you like to start your day with bird sounds, magnificent sea view and the most beautiful shades of turquoise in our Aqua Rooms?
A comfortable and peaceful holiday awaits you in our stylish concepted Soft Rooms which have a fairytale atmosphered garden and amazing sea view.
Inspired by nature and combining modern architecture with a sleek design, the Tropical Suite is specially designed for honeymooners, spouses and friends. Enjoy the comfort you need with a garden and jacuzzi in room's spectacular terrace.